25 Latinx Brands to Shop and Support
The diverse Latinx cultures should be celebrated and embraced 365 days a year, naturally, and while there are plenty of ways to do so, one way to help these communities flourish is to support Latinx-owned brands and artisans. We've rounded up some of these amazing brands with variety of items, from affordable apparel to luxe fashions, and inclusive beauty lines to trendy jewelry. These brands are excellent representatives of the beautiful cultures they're influenced by. Here, find 25 amazing Latinx brands to support.
1.
Selva Negra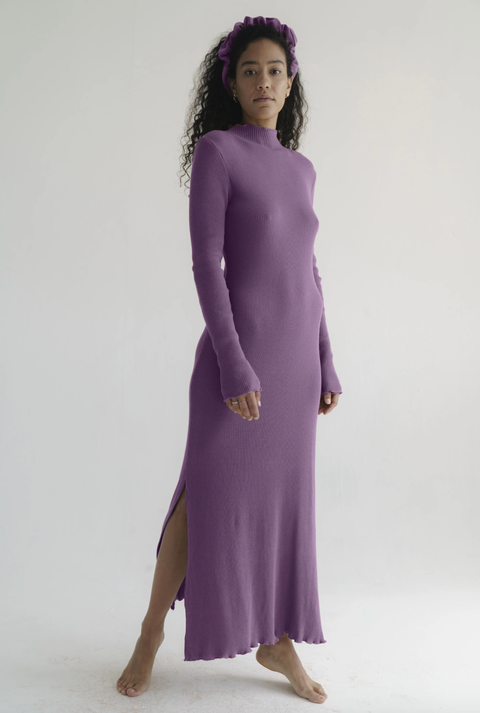 SELVA NEGRA
Founders Kristen Gonzalez and Sam Romero founded this chic clothing brand inspired by their own Latinx heritage. All items, such as the Eloise dress, are ethically sourced and produced and comes in zero-waste packaging. It's an all-around win.
2.
EBY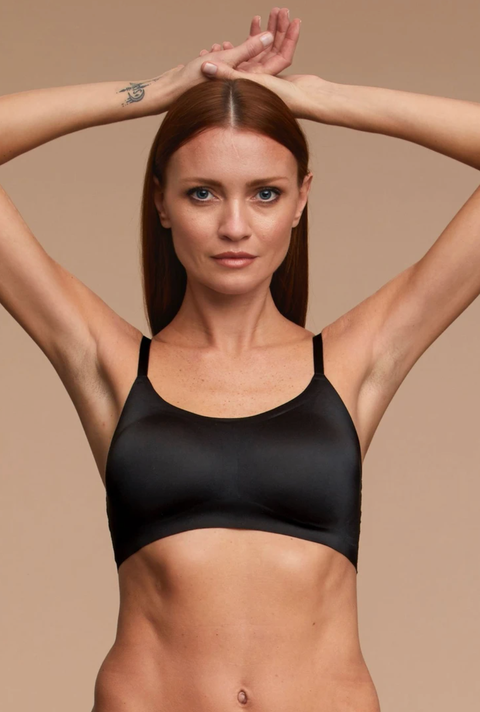 EBY
Co-created by Colombian actress Sofía Vergara, EBY is a seamless underwear brand with inclusive sizing. This black bralette for example, comes in two separate size spectrums: the typical XS to XL, as well as XS Plus to XL Plus for larger cup sizes. Better yet, 10% of proceeds go towards empowering women into careers.
3.
El Cholo's Kid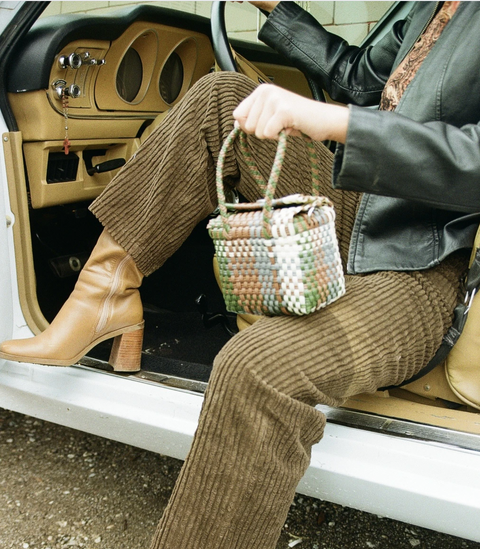 EL CHOLO'S KID
Showcasing the beauty of Mexican artisanship, El Cholo's Kid is producing some of the most unique handbags on the market right now, and they're doing so with recycled plastics and ethical practices. From big totes to smaller options, like the Nano bag, their boxy structures make them more spacious than your average purse.
4.
Chillhouse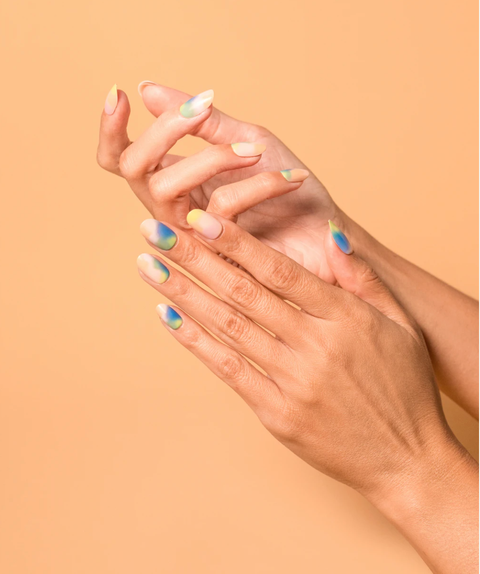 CHILLHOUSE
If you haven't heard, press-on nails are back. (Some of the T&C editors swear by them!) Chillhouse, a brand that oozes cool, sells home goods, apparel, and accessories, but they were first known for their resusable press-on nail kits. They come in amazing prints, like this groovy tie-dye pattern. Founded by Cyndi Ramirez-Fulton, who's Colombian, Chillhouse has a flagship store and salon in SoHo.
5.
Moni & Coli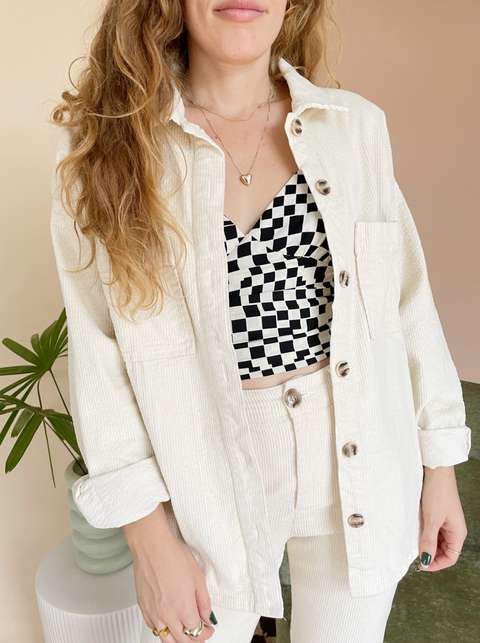 MONI & COLI
The stylish brainchild of two sisters from Puerto Rico, Moni & Coli will be your new favorite place to shop. The promote the balance of casual cool styles, like the oversized corduroy overshirt, with more glamorous ones.
6.
Tata Harper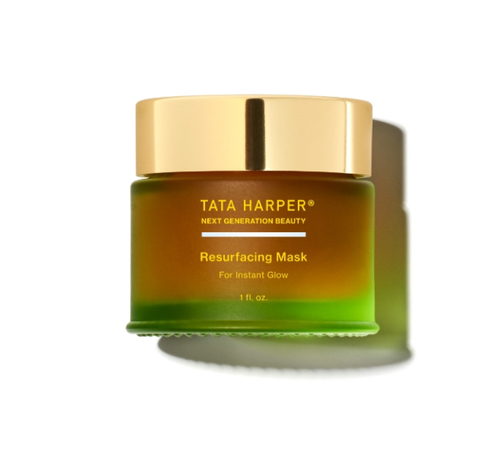 TATA HARPER
Skincare brand Tata Harper is well known and even more well loved. But few may know that Tata Harper's hometown is Barranquilla, Colombia. All of her products are 100% natural and made with plant-based formulas. Here, the brand's best-selling BHA and enzyme resurfacing mask to brighten.
7.
Zero & Maria Cornejo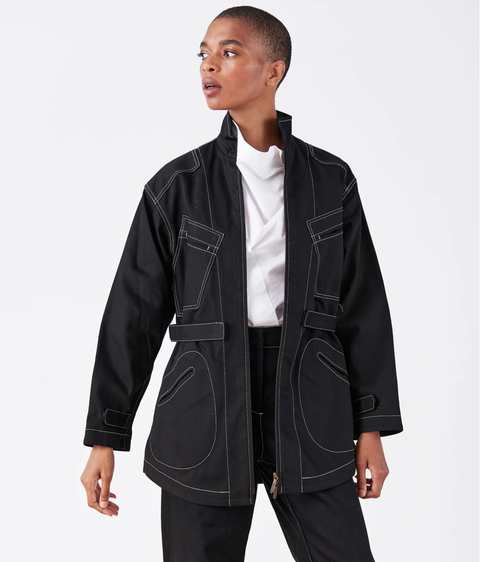 Maria Cornejo, a Chilean-born designer, first opened her NYC shop in 1998. Since then, she's gone on to dress celebrity clients like Michelle Obama and Tilda Swinton. She focuses on ethical garment construction with striking designs, like the Flight jacket.
8.
Paula Mendoza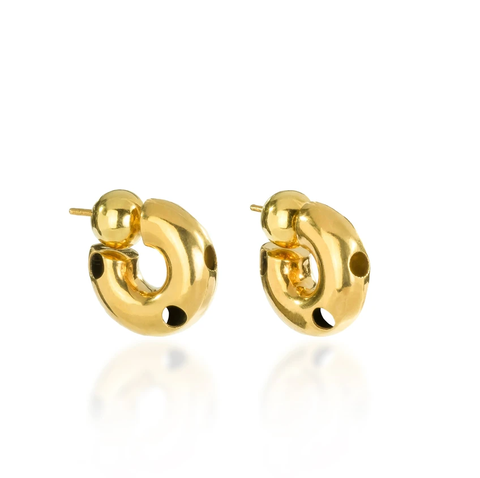 PAULA MENDOZA
Born and raised in Bogota, Colombia, Paula Mendoza crafts sustainable fine jewelry with ethically sources materials. Mendoza balances between New York and Colombia, where she works closely with local artisans and creatives to support communities. In 2020, Forbes named her one of Colombia's top 50 creatives. Here, the Mini Hoops Earrings show off one of Mendoza's everyday styles.
9.
Cuerpa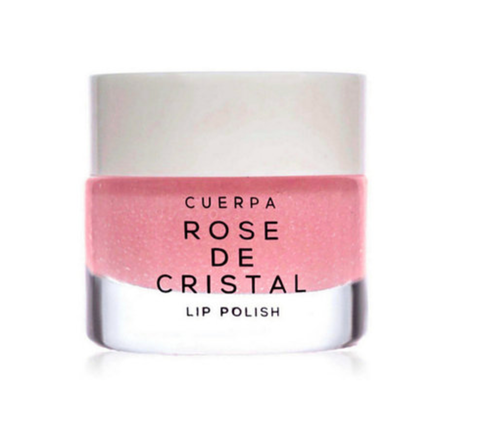 CUERPA
Edwin Jimenez Casanova, from the Dominican Republic, founded Cuerpa (coming from the Spanish word "cuerpo," meaning "body"), where only the highest-quality, responsibly sourced natural ingredients are used. Try one of their oils or body polishes, or perhaps the Rose de Cristal Lip Polish for some serious softness.
10.
Eberjey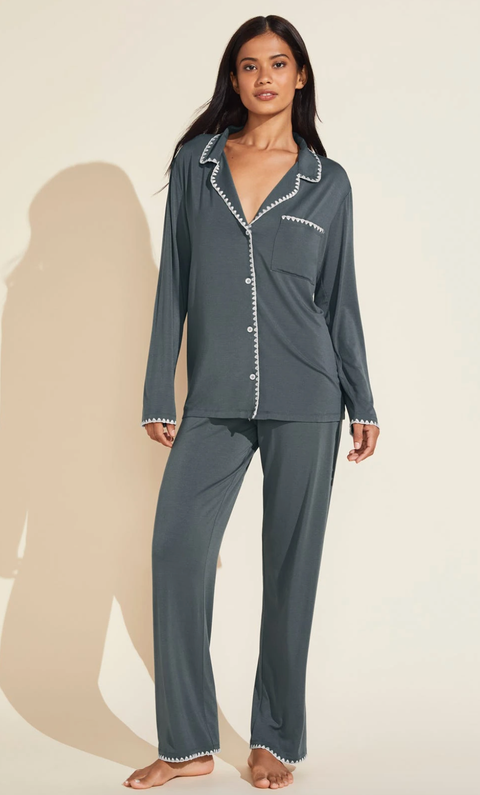 EBERJEY
Founders Ali Majia and Mariela Rovito, born in El Salvador and Buenos Aires respectively, founded this loungewear brand with a focus on sustainability. You'll never want to take off their sets, like the Frida Tencel Modal Long PJ.
11.
Santos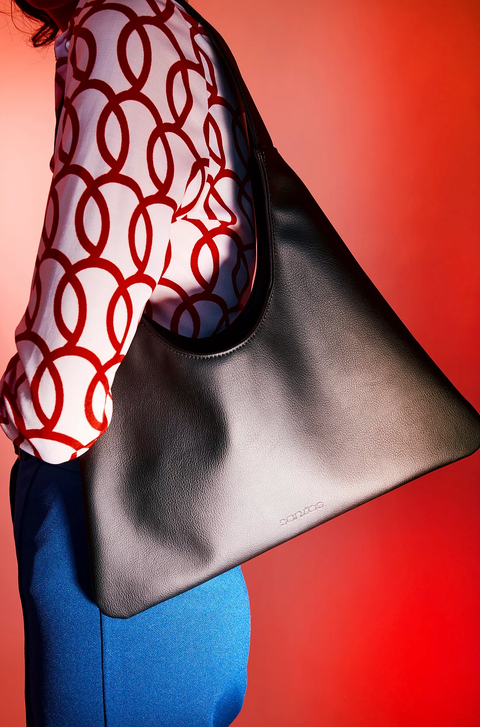 SANTOS
Hello, new obsession. While some of us were doing absolutely nothing during the coronavirus pandemic, Mónica Santos Gil decided to start her own company, Santos. Products, including the Agave Triangular Tote, are made sustainably with cactus leather. In addition to bags, Santos also sells apparel and other accessories.

12.
PatBo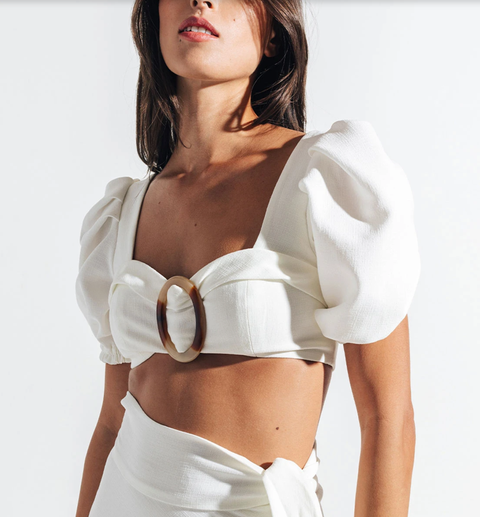 PATBO
Get ready to fall in love with all the styles from Patricia Bonaldi, a Brazilian designer. From matching leisure sets, to swimwear, and the all-new bridal collection, PatBo has no shortage of sweet pieces, like the Linen Puff Sleeve Top.
13.
Caralarga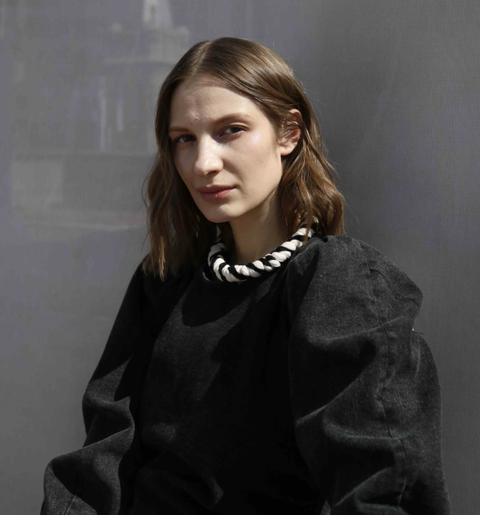 CARALARGA
Normally, the phrase "beautiful jewelry" is all we need to hear. But when it comes to Caralarga, is gets even better. All of this Mexican brand's pieces, like the Cirrocumulus Choker, are made from scrap fabric, making them just as green as they are fabulous.
14.
Capittana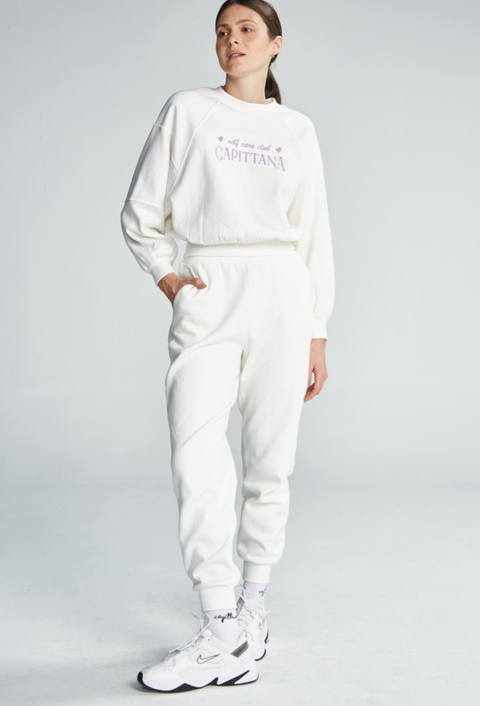 CAPITTANA
Not only do they carry adorable active and swim wear, but Capittana employs local Peruvian women, providing them with stable work and income. On their site, find essentials like the AC Jogger in white, plus much more.
15.
Palo Rosa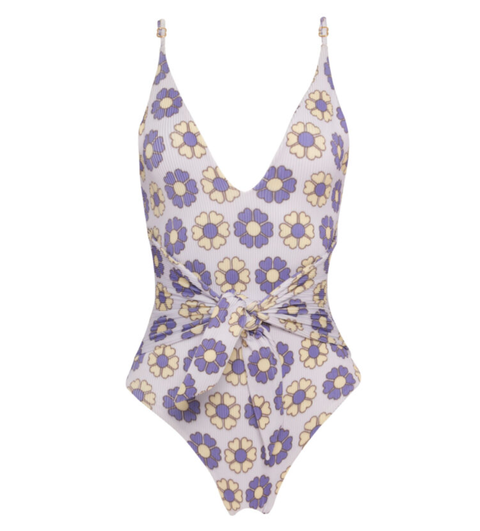 PALO ROSA
If funky prints and patterns are your cup of tea, you'll love Palo Rosa. All of their products, including PJ sets, silky scarves, and gorgeous swimsuits like this Flower Power one piece , are made in Colombia. We'll take one of everything, please.
16.
Lights Label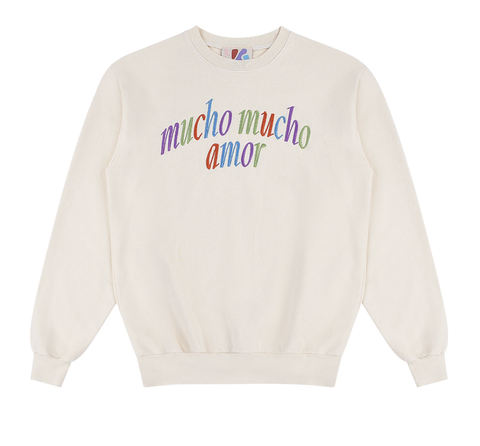 LIGHTS LABEL
Cuban beauty YouTuber Kathleen Lights was so inspired by Miami's Latinx culture and streetwear that she started her own brand of items ranging from mugs to sweatshirts—we love the Mucho Mucho Amor Crewneck. Lights Label carries stylish items that show off your Latinx pride.
17.
Freda Salvador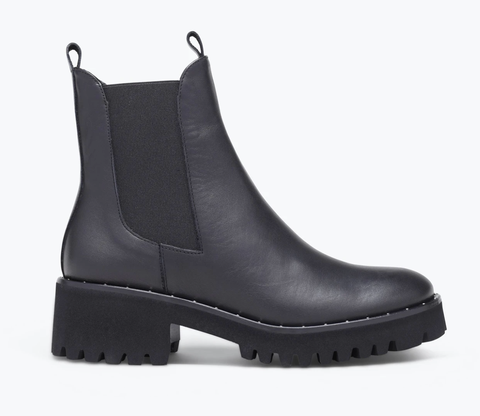 FREDA SALVADOR
When are high quality shoes ever not the answer. The styles from Freda Salvador, like the Brooke Rain Resistant Boot, are handmade in family-owned factories in Spain and El Salvador.
18.
Elaluz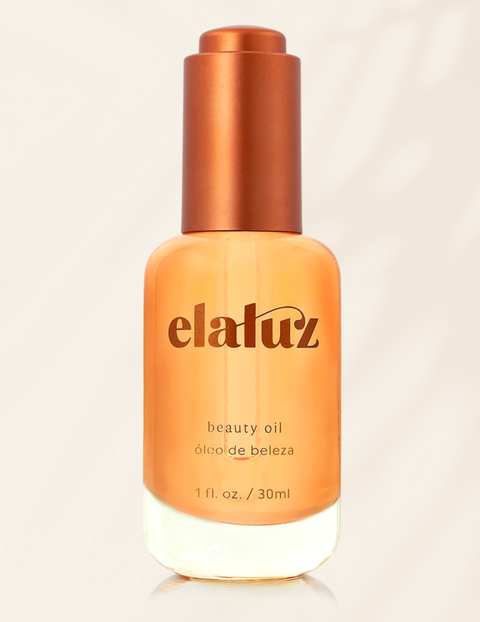 ELALUZ
Earlier this year, Brazilian blogger Camila Coelho launched a beauty brand, and customers already can't get enough of items like their best-selling beauty oil.
19.
Luiny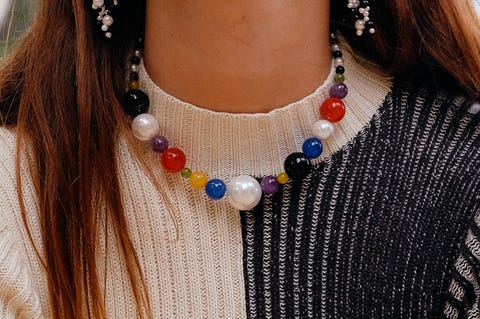 LUINY
Puerto Rican native and New York transplant Luiny Rivera taught herself to make jewelry, and now has some of the most covetable pieces, like this Mondrian Necklace.
20.
Alejandra Alonso Rojas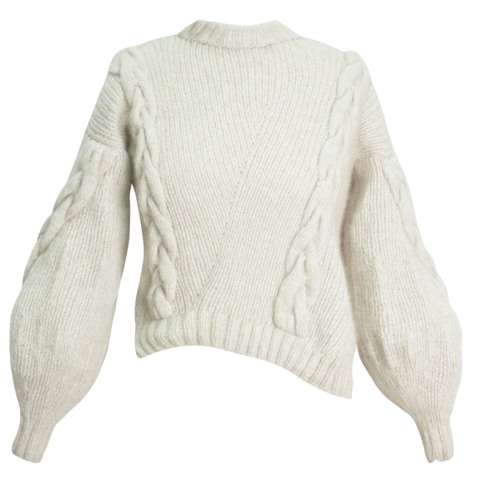 ALEJANDRA ALONSO ROJAS
Deeply influenced by Spanish culture, this Madrid-born designer is all about honoring and celebrating women. With sustainability at the forefront, she creates timeless and elegant pieces that can be passed on for generations—who wouldn't want to inherit this Cecilia Greige sweater—and works directly with artisans at small scale factories.
21.
Alamar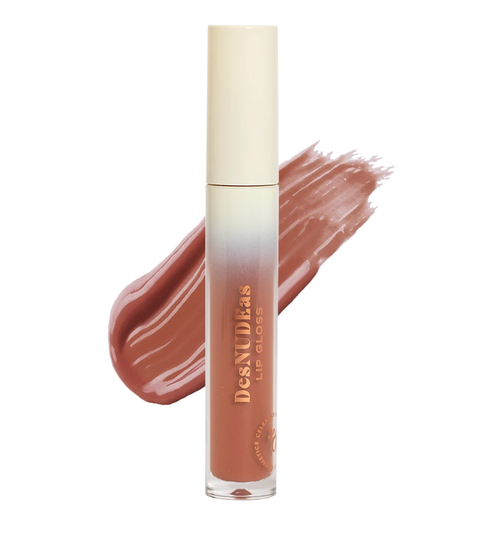 ALAMAR
This beauty brand is named after the Cuban town where founder Gabriela Trujillo was born. With her mother working as an esthetician, Trujillo started playing with makeup at a young age. Now, she's making sure her brand celebrates and includes everybody, while also being vegan and cruelty free. The DesNUDEAs Lip Gloss is a best-seller.
22.
La Veste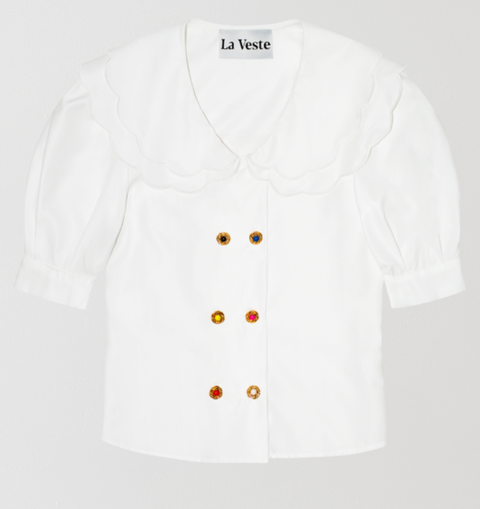 LA VESTE
When Spanish stylist Blanca Miro and designer Maria de la Orden decided to team up, La Veste was born. All of this brand's high quality items, like the precious Tea Time in Wonderland top, are ethically handmade in Spain.
23.
Jenzeano Designs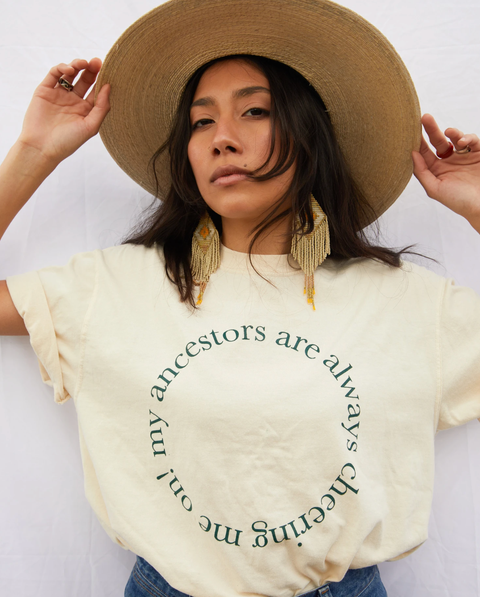 JENZEANO DESIGNS
The tagline for Jenzeano Designs is, "Celebrating Latina community and culture." The lifestyle and apparel brand founded by couple Vero and Jen creates items that nod to their cultural roots, like the Ancestors Tee.
24.
Mexico en la Piel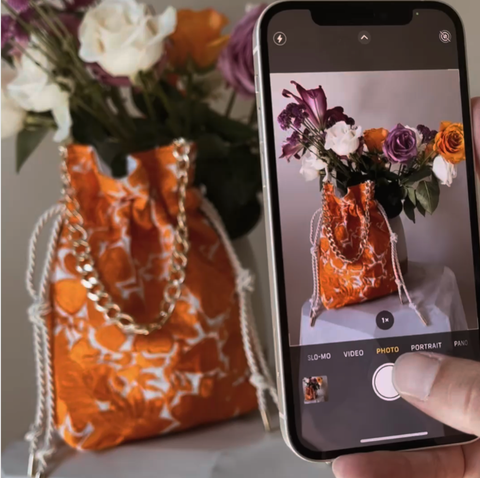 MEXICO EN LA PIEL
This brand is essentially a love letter to Mexico from Paola Del Carmen, who hails from Guadalajara. It is rooted in giving back to the community and people of Mexico through the community of local artisans that create everything the brand sells, like their stunning floral embroidered bags (this Corazón de Melon bag!), to everyday gold hoop earrings, and statement headpieces.